Air Cargo Charters
SkyLink Express offers 24/7 air cargo charter solutions to anywhere in North America. We are ready for your shipment day or night with dedicated air cargo bases conveniently located in Vancouver, Calgary, Winnipeg, Hamilton/Toronto and Montreal/Mirabel.
For additional charter information, please contact us.
Our Services
Courier Feeder Operations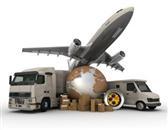 SkyLink Express is Canada's largest regional courier feeder operator for major courier/cargo companies. We assign our dedicated regional freighter aircraft to your Gateway/Hub and operate your feeder schedule to connect your regional volume to global networks. Our dedicated team of air cargo professionals works daily with yours to continuously improve your feeder network capabilities, communications and OTP. Any air service can provide aircraft and crew. Only SkyLink Express provides an air feeder partner with 25 years of regional feeder operations.

Whether your supply chain is behind schedule, your exploration is on hold for equipment parts, aircraft is AOG or radioactive isotopes need recovery, your timelines are critical. SkyLink Express is ready to transport what you need... where you need... when you need. Our 24hr express charter capability, all-cargo fleet, and dedicated team of air cargo professionals is ready to load at one of our bases or position aircraft to an airport of your choice for loading. Just say "GO"!

As a certified DG-capable air carrier, our dedicated training programs, industry resources and 25 years of HAZMAT air transportation experience, ensures the safe delivery of your HAZMAT (including radioactive) shipments anywhere in North America.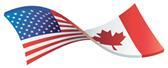 SkyLink Express is a Customs bonded air carrier in both Canada and the USA and compliant with digital manifest protocol for ACI and AMS/ACE. Our Transport Canada Air Operating Certificate allows us to operate as an air cargo carrier throughout Canada and our US FAA Foreign Ops Spec allows for trans-border operations to/from points in the continental US and Alaska. In short, we are your cross-border air cargo solution!

Our professional air cargo crews take great care when entrusted with your "live" shipment. Plants, seafood, or animals of all shapes and sizes, are afforded the safe, reliable air transportation service you demand for your "live" shipment.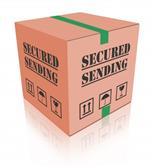 After 2 decades of transporting max security air cargo, the SkyLink Express team has the experience, specialized logistics and multi-industry contacts available to ensure the greatest level of security for your high value, sensitive shipments. Whether you require armored truck or remote airport transfers, jumpseat for onboard security reps or outstation LEO coordination, SkyLink Express offers the security, logistics, communications and peace of mind every step of the way.