SkyLink Express is Canada's largest regional air cargo operator specializing in courier feeder operations and time-sensitive, cost effective, air cargo charters throughout North America.
We operate for:
Major courier companies
Freight forwarders
Natural resource companies
Manufacturers and parts suppliers
Clients with specialized freight
SkyLink Express is dedicated to being Canada's leading air service provider of regional courier feeder operations.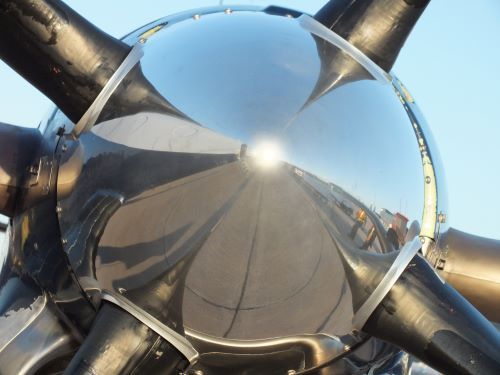 Safety first, foremost and forever!
Commitment to our team and clients.
TO OUR TEAM: SkyLink Express management is committed to hiring, training and retaining the best available individuals in the industry as every member on our team is vital to the success of our operation.
TO OUR CLIENTS: The SkyLink Express team will meet and then exceed your expectations through our dedication to your needs, consistent quality of service, and professional, courteous manner.
Versatility through teamwork, experience and ingenuity to source solutions and get the job done!
For 25 years, the SkyLink Express team has specialized in the safe, reliable transportation of our client's air cargo throughout North America. Today, with over 250,000 cargo flights in our log books, we are proud of what our team has accomplished and the air cargo service our aviation professionals continue to provide all our clients.
It all began with the formation of QuikAire Cargo in February 1994, with the acquisition of a Cessna 208B Grand Caravan to meet a specialized demand in the Canadian air cargo market. At the time, the 208B was the perfect choice to provide priority short-haul, air cargo services to the overnight courier industry. Today we continue to rely on the 208B Grand Caravan and Super Cargomaster variants of this versatile aircraft.
In April 1996, QuikAire Cargo Inc. partnered with SkyLink Group of Companies and rebranded itself as SkyLink Express Inc. The synergies of this new relationship fostered the next stage of growth for our cargo airline as it acquired express feeder contracts across Canada. This expansion was in no small part due to the industry-changing decision by SkyLink Express to become the first carrier in Canada to operate Raytheon factory-converted Beech 1900C freighters. Today, we maintain a fleet of standard, podded and extended-range 1900C aircraft.
In July 2009 SkyLink Express combined its operational assets and routes with Cargojet's subsidiary, Prince Edward Air Ltd. Operating as Cargojet Regional, the new partnership offered the opportunity to consolidate market share and improve cost-effectiveness by leveraging the larger scale of operations.
A year later, in July 2010, SkyLink Express embarked on a national growth strategy, beginning with the purchase of 100% of the Cargojet Regional Partnership. With operations back under the well-known and respected SkyLink trade name, SkyLink Express became a new leader in the regional air cargo marketplace.
2013 was another year of expansion as SkyLink Express as it acquired national courier contracts for bases in Vancouver and Winnipeg.
Today, SkyLink Express operates a fleet of 16 well-maintained 208B and 1900C all-cargo aircraft on hundreds of weekly departures throughout North America with facilities in Vancouver, Winnipeg, Hamilton, Mississauga, Montreal-Mirabel, and Quebec City.